CAREER DAY 2017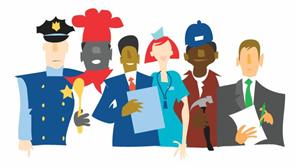 Calling all Canyon Hills Parents! Do you have a job/career that you'd love to share with students? Want to inform them about your industry or share your specialized training or education that would help them set career goals? If so, we need parents from ALL career industries & educational backgrounds to help us with this year's Career Day! It's a fun event for everyone! Students get to learn more about your careers, and you get to impact the lives of our students!
This year, Career Day 2017 will take place on MARCH 16 from 9am to 11am. To be part of this amazing event, contact Mrs. Uhr, School Counselor @ (909) 464-9938 ext. 7220 or e-mail her!
Hope to see you all there!
---