Reminder to all parents of 6th grade students
The T-Dap Booster is a mandatory requirement for 7th grade entry.
Student will not be able to attend Junior High without showing proof of this vaccine. Please make an appointment with your doctor if your student needs this vaccine or if your student has received the T-Dap booster, please bring in verification to Levi Dickey Health Office before June 1, 2017.
Thank you, Levi Dickey Health Office
CVUSD HEALTH BASED CLINIC
Located at 12970 Third Street
Chino, CA 91710
Hours of operation 8:30 am - 3 pm (closed from 12-1 pm)
Phone (909) 628-1201 Ext. 8935
FREE Medical Care for children ages 0-21
¨ Well-child check-ups and CHDP exams
¨ Sick care treatment and follow-up
¨ Immunizations for children 0-18 that are uninsured or have Medi-Cal or other funded plans (i.e., IEHP)
¨ Hearing and vision screening
¨ School-entry physical exams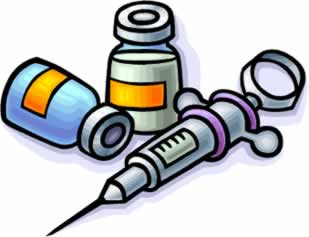 ---