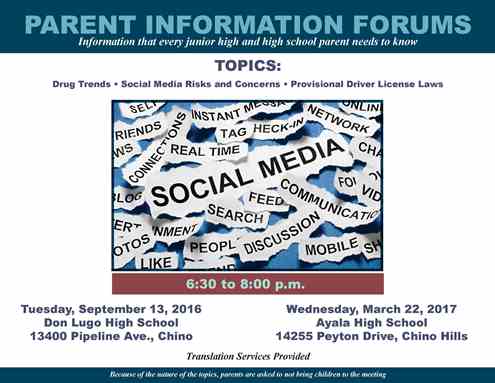 Important parent meetings coming in March
Two Parent Information Forums are planned for 6:30 to 8:00 p.m. Wednesday, March 22, 2017 at Ayala High in Chino Hills.
Topics to be discussed include drug trends, social media risks and concerns, and the provisional driver license laws.
These are the only Parent Information Forums planned this school year, so don't miss out!
Click here for the flyer. Spanish Version here.

---
---
Chino Valley Parents
and Guardians:
Applying for free or reduced school meals is as easy as 1-2-3.
Click on the Online Meal Applications icon at the bottom of this page

Complete the online application

Submit!
An application must be completed every year, regardless if your child has previously received free or reduced school meals. Only one application is required when applying. No proof of income is required when applying. A Social Security number is not required to apply (select NONE in that field of the application). All student information will remain confidential. Other students will not know if your child is receiving this benefit.
Free computer access is available at the Chino Public Library, 13180 Central Ave., Chino, for parents or guardians who do not have access to a computer at home. Paper applications are available at the District Office, 5130 Riverside Drive, Chino (Board Room lobby, Nutrition Services Department, or foyer to the Business Services Department).
For information about the free or reduced school meals program, call (909) 628-1201, ext. 150
---
Are you a student or a parent of
a student that carries a cell phone
at school???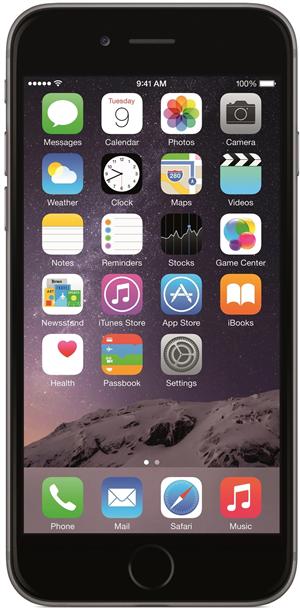 Please click HERE for CVUSD BOARD POLICY regarding cell phone usage on all school campuses.
---
Free professional counseling program from USC.

There is a general program for individuals, couples, and families, and another that specializes in helping parents and caregivers that have a special needs family member. These are really valuable statewide programs helping to alleviate the stress and pressure these families experience.