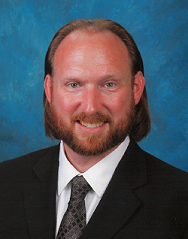 Greetings Townsend Families,
It is a tremendous honor for me to be selected as the new principal of Townsend Junior High School. I am thrilled to once again be serving the Townsend community. Townsend Junior High has a rich history of dedicated teachers and supportive parents working together to forge a culture of excellence on campus and in the community, which for years has equipped students to respond to the demands of high school and to excel in their chosen career pathways.
As we embark on a new and exciting journey this year, the Townsend staff will continue focusing on student growth and success by establishing high expectations, delivering rigorous instruction, and providing strategic levels of support so that our students develop the resiliency that is necessary for overcoming challenges and accomplishing long-term career goals. Through on-going collaboration and data-driven decision-making, our teachers work diligently to develop a wide-variety of learning experiences for our students that are designed to equip them for 21st century college and career readiness. We very are fortunate to have such an amazing group of professionals that truly represent excellence in education!
In addition to supporting academic growth and success, we are also committed to promoting and developing good character among our students. Each month, students are recognized by Townsend staff members for demonstrating good character in the areas of respect, responsibility, honesty, humility, accountability, and service. We provide counseling on site for students who need additional support in any of these areas.
It is our goal to ensure that families are informed of events happening on campus and take advantage of opportunities to support our school. The support of our community and the dedication and commitment of our parents are the main variables in the success of our school. Your continued efforts, support, and input are greatly needed to usher our students to high levels of academic achievement and civic responsibility. Please become a member of our PTSA and consider other options for supporting our school that are a best fit for your family, such as our School Site Council, our English Learner Parent Advisory Committee, or volunteering for special events.
Here's wishing everyone a great 2016-2107 school year! If you have any questions, please contact the school office. We are happy to assist you in any way we can.
Sincerely,
Robert Nelson
Principal, Townsend Junior High