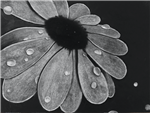 A picture is a poem without words." Horace
I would first like to welcome students and parents to Ms. Arroyo's art class. Buena Vista High School offers six different art sections: Art Fundamental 1st and 2nd semester, Drawing/Painting 1-1st and 2nd semester and Drawing/Painting 2-1st and 2nd semester. I hope that the students that take my class have an experience that is positive, motivating and challenging.
For students to complete an art class, they must have a total 60 hours of in-class work completed with a C or better. Our second quarter is only 38 days long, to complete the class students are required to complete a total of 22 hours of homework. Homework handouts are only available in class. Students that do not meet the requirements to finish the course will receive a no grade and will have to retake the course.
I hope that both the parents and students are excited about this academic year as I am. My door is always open, and I encourage you to contact me with any questions or concerns.
Sincerely,