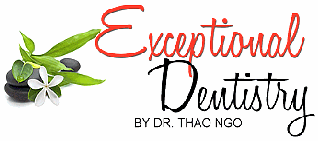 Dear Parent(s)/ Guardian(s) of all students,
We would like to take this opportunity to invite you to be part of a special offer that will benefit your family and your child's school.
Education is an important part of your child's life. With recession's impact on American education, it has been extremely difficult. More than half of states are slashing their education budgets this year.
That's why at Exceptional Dentistry it is important for us to do our part to help our local schools raise funds and have resources needed to give our children the best possible education.
Here at Exceptional Dentistry, we have launched our Local School Appreciation Program, where as 5% of all proceeds earned from any students and their families who visit our office will be donated back to Butterfield Ranch Elementary. Also, at the end of the year, our patients who don't have children, will also be given the opportunity to donate 1% of all proceeds earned for that said year to the local school of their choice.
If you or your children already visit our office, you just need to inform our office so we may be able to donate accordingly. We are located locally in Chino Hills, and would love to meet you if you haven't been at our office. Please visit our website at www.theexceptionaldentistry.com.
Sincerely,
Dr. Thao Ngo D.D.S.