Room 20
Professor Julie Crawford
THEY ROCKED THE TEST!!!!!!!!!!
School is almost out!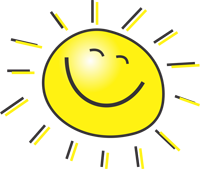 Almost time to have fun in
We've had a great year - I'm very proud
of all my students!!!!!!!!!!!!!!!!!!!!!
Parents please sign up for
REMIND
. It's an app that I can communicate to everyone through easily. You need to text 81010 and the password is @oklahomas.
"Super Sooners never give up - never give in!"

Super Sooners do their best!!!
May: Field Day-May 30
Ice Cream Party-May 31
June: June 1st last day of school :)

Notice: Due to drastic budget cuts we continue
to be in need of

some
supplies. If you can help in any way with the following,
it would be most appreciated.
(None at this time)
Thank you for all the supplies for the classroom!!!!

Classroom Activities for the Week of:
May 22
thru May 26, 2017
TESTING SCHEDULE:

Spelling/vocab-
Math -
Reading - Charlotte's Web -May
Multiplication- Various - Mon. -Fri./

Writing -

History-
Science -
Poem -

Monday:
Morning Assembly - All students are encouraged to wear
their University T-shirt

to show their class spirit

.
Tuesday:
Early Dismissal - 12:10 -
Wednesday:
Staff Meeting - 3:30 - 4:30
Thursday:

Rhodes Spirit Day - Don't forget that every Friday is
Spirit Day. All students are encouraged to wear their Rhodes
s
pirit t-shirt
or Rhodes hat on this day to show their school
spirit.
100% participation is needed in order to have a
"
Rhodie

"
or
"Scholar", or the puppies visit our classroom
All standards are based on Common Core Standards

ELA
:
In ELA, our class will be working on Language/Writing
to
unders
tand
the
elements of a story, central
message or
theme in fiction stories,; as well as finding answers and the
main idea in non-fiction text.
Lastly,
we will practice

writing

a
paragraph(or
more)
which should include a topic sentence,
details,
explanations,
and a
conclusion.
We will also be doing research reports -writing
5 -
6 paragraphs
after researching a topic. All of what we will be
doing is part
of the
California Common Core Standards for
MATH
-
TEST PREP- review all math skills.
We will
continue to
memorize
multi
pli
cation
facts
and take a
quiz each Friday to show mastery and automaticity

of each
fact.
Must
learn
one
fact each week
.



1. Connor Chen

2. Kian Hendricks
3. Anuj Patel

4. Tanmayi Immadisetty

5.Priya Devine

6. Thomas Truett

7. Emily Nakasaki

8. Dexter Villapando

9. Austin Williams
10.Olivia Lee
11. Cindy Qu
12. Reagan Ruiz
13.Sashrik Selva
14.Jizelle Trejo
15.Om Soushetty
16.Janie Lingad
17.Izabel Gaston
18.Sean Cruz
19. Ireland Churchill
20. Candice Tseng
21. Christian Brown
Reading
-
Third grade will be using the

Accelerated Reading program
this year. We will have a goal to meet each month and
a accumulative goal as the year progresses. It is a very
achievable goal. Students must read a book and then they
can take an AR test in class, library, or computers.
AR goals are now tailored individually to each student.
Please see Friday Folder for student goals and their per-
centage of progress toward meeting their goal. Get reading
to meet and/or surpass your goal!!
Science
-
In chapter 4, we will be learning about SPACE. We will
be discovering what is out in space in our galaxy.
The Student Science book is accessible from the Internet.
Here is the Internet Site: www. eduplace.com/eservices
Username: CVUSDStudent3
Password: password
History - Chapter 9 - We will be learning about all the
important national and state symbols, along with
landmarks found in the
United States
.
Poem:
Declaration of Independence - Excellent job!


Project: