TUPE is Chino Valley Unified School District's tobacco education program to reduce tobacco use among students in Grades 6-12.
TUPE Mission - The mission of Tobacco Use Prevention Education is to vigorously reduce the tobacco use among youths by:
exposing tobacco industry tactics.
creating a smoke-free environment at school and at home.
providing smoking cessation workshops for students.
using science-based, research-validated educational programs and strategies that address the four essential TUPE topics:
short and long term undesirable, physical, cosmetic, and social consequences or tobacco use
reasons adolescents say they smoke or use tobacco
peer norms and social influences that promote tobacco use
refusal skills for resisting social influences that promote tobacco use
For further information on how our efforts are helping our youth to refrain from tobacco use, please call Jenny Mott, RN, MSN ♦ (909) 628-1201, ext. 5325 ♦ (909) 721-8968
For an overview of the Tobacco Use Prevention Education (TUPE) program,
click here
.
---
Ray Lozano, Drug and Substance Prevention Specialist & Youth Speaker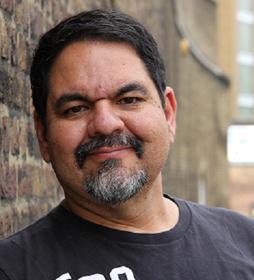 One of our many activities includes a visit from comedian Ray Lozano who with witty and entertaining sketch, travels t
o different area school to warn adolescents about the harmful effects to their health and consequently, their ability to succeed in school.
"I truly believe young people have amazing potential. With the right tools and direction, that potential can be realized and even soar. My mission is to make a difference in the lives of young people and teach them to do the same in others," says Ray.
Ray has a talent and gift for conveying what could be construed as boring drug and alcohol prevention information in such a fun and humorous way that his audience come away informed and entertained.
---
Student Participation in our Reach Out Program